Texas Children's Mental Health Acceptance Day 2022
Be a Mental Health Hero: Share Your Super Power!
Children's Mental Health Acceptance Day is traditionally celebrated in Austin, Texas with a rally on the steps of the Capitol building. It started in 2013 when Texas System of Care hosted the first statewide Children's Mental Health Awareness campaign. Over the years, we've hosted festivals, held community walks, supported state proclamations, and joined together as a state community as families and champions.
In 2020, the Coronavirus brought us to a new virtual platform. Now, we are meeting virtually again to continue showing each other support. This year's event theme is Be a Mental Health Hero, and Texas is coming together to honor the mental health heroes throughout the state!
One of the Mental Health Heroes we celebrate is Kevin Hines, nominated by Wonders & Worries. Kevin is the recipient of the Henry McMahon Children's Advocacy Award, named for Henry McMahon who volunteered tirelessly on behalf of children and families to strengthen the children's mental health systems of care. Congratulations Kevin and thank you for all you do to help children dealing with the serious illness or death of a parent.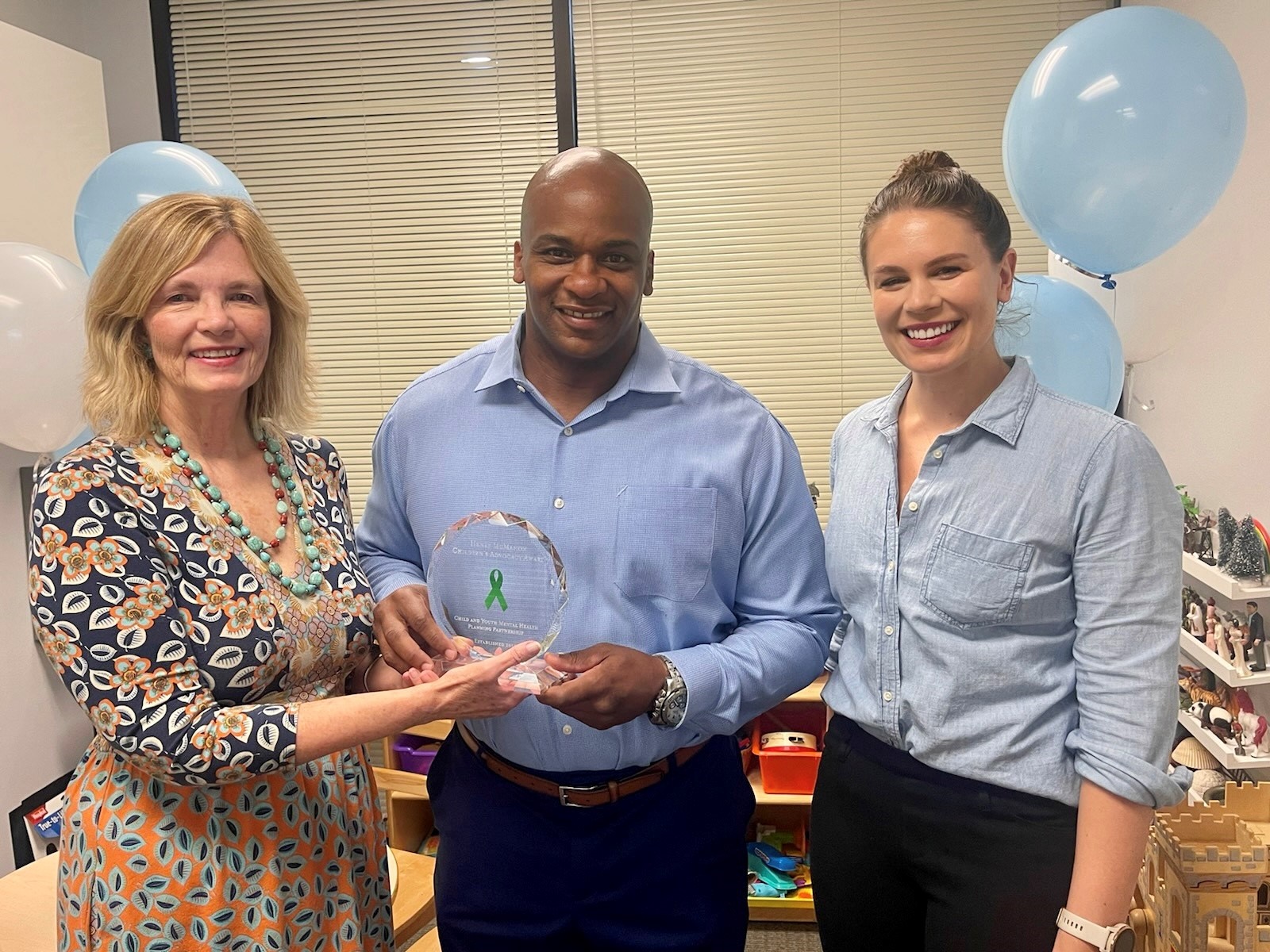 Christinia Kuehn, Co-Chair of Kids Living Well, presents the 2022 Henry McMahon Award to Kevin Hines. Jordan Ruch, with Wonders & Worries, nominated Hines for his volunteer efforts that grew from his own experience of how much Wonders & Worries helped his daughter after his wife passed away.